Many of you have probably already noticed that picjumbo went through a major change over the last few days. And yes, we have done some of the biggest updates since the very beginning of picjumbo.
We changed FREE version of picjumbo.com, as well as the whole PREMIUM Membership. And in the meantime we also managed to capture some of the best picjumbo pictures yet. This will be big!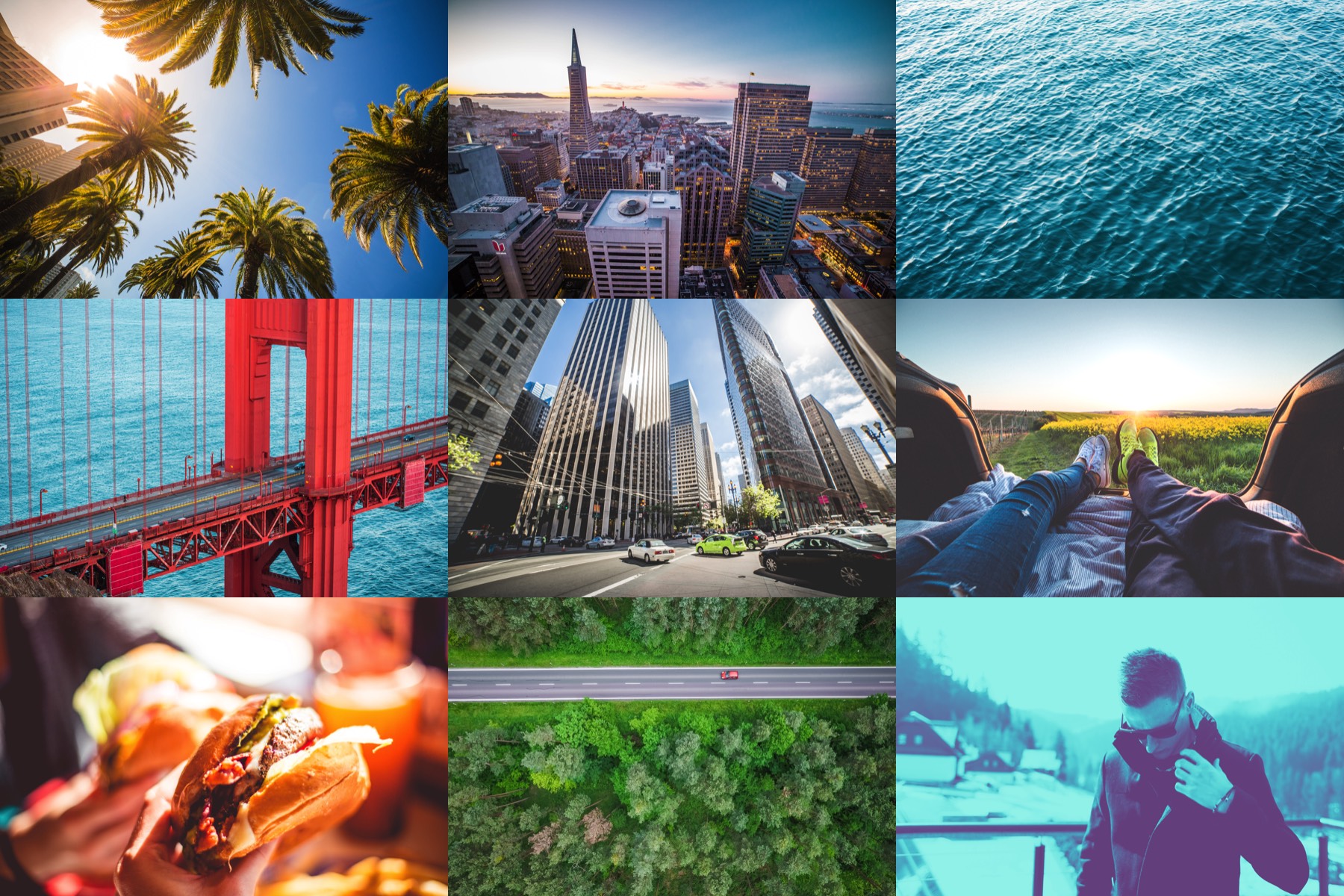 ---
picjumbo PREMIUM Membership
We started testing a new version of PREMIUM Membership, where the most important changes are the new plans and new pricing. Instead of one universal pricing plan, there are now three of them: BLOGGER, DESIGNER, and AGENCY.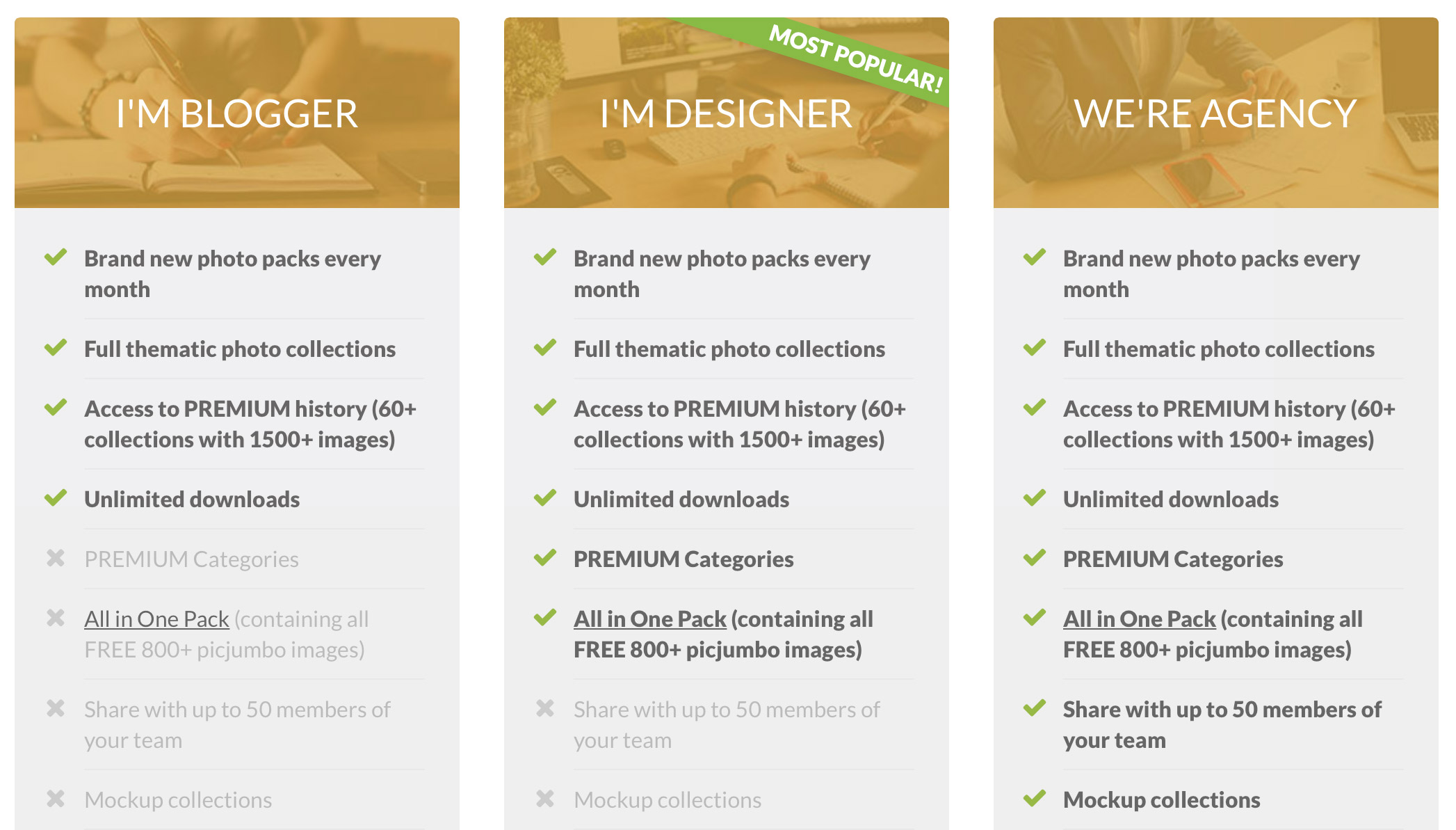 Many of you are already in the respective new plans. If you did not sign up for PREMIUM Membership yet or if you are still in the former universal plan (which seamlessly transformed into the BLOGGER plan), definitely check out the picjumbo.com/premium and the features of new plans and sign up for the one that suits you the best!
picjumbo PREMIUM Membership: Tons of Beautiful Extra Images for The Price of One
One of the major changes is that the DESIGNER and AGENCY plans now have the All in One Pack included. Before, if you would have bought All in One Pack and PREMIUM Membership, the price would be at least $25. Today, you can get both for only $19; and more importantly, there is one new and very cool feature… (drum roll)
PREMIUM Categories! Yes! All of the PREMIUM pictures are to be found not only in their respective photo collections, but they are also sorted into categories now: Business, Fashion, Food & Drink, Love, Technology, Sports, People or Abstract. Amazing time-saving feature! Not sure what to put into graphic design? Check out the Abstract pictures. Are you working on a marketing article? Go see the Business category!
"PREMIUM Categories is real game-changer here in picjumbo PREMIUM Membership. It's like whole another picjumbo! Double power! Just… WOW!" — Lesley E., PREMIUM Member
To sum up, in the DESIGNER plan you will have access to all of the released (60+) PREMIUM photo collections; to pictures sorted into individual categories; and the All in One Pack with all of the FREE (and properly named) pictures from picjumbo.com. To put it all in perspective, at many traditional stock photo sites you can't buy a single picture for this price! :)
And what is the AGENCY plan? In this one you can share the pictures with up to 50 people from your company or team and also will have access to many photo-realistic PSD mock-ups with pictures of phones or laptops to present your work.
Make better designs with beautiful photos from picjumbo — join PREMIUM today! »
---
picjumbo Photoshop & Sketch Plugin
Update: plugin is no longer available.
Not a major change, but definitely worth mentioning: the picjumbo Photoshop Plugin is now available also for very popular Sketch!
Download it now here »
---
picjumbo.com — free stock photos
Regarding the well-known FREE version of picjumbo, we've redesigned homepage as well as the pages of individual pictures. On the homepage, you can now find the most popular pictures, the newest pictures, popular categories and so on. And finally, we got rid of the blog-like design and created a new homepage that both you and new visitors will enjoy.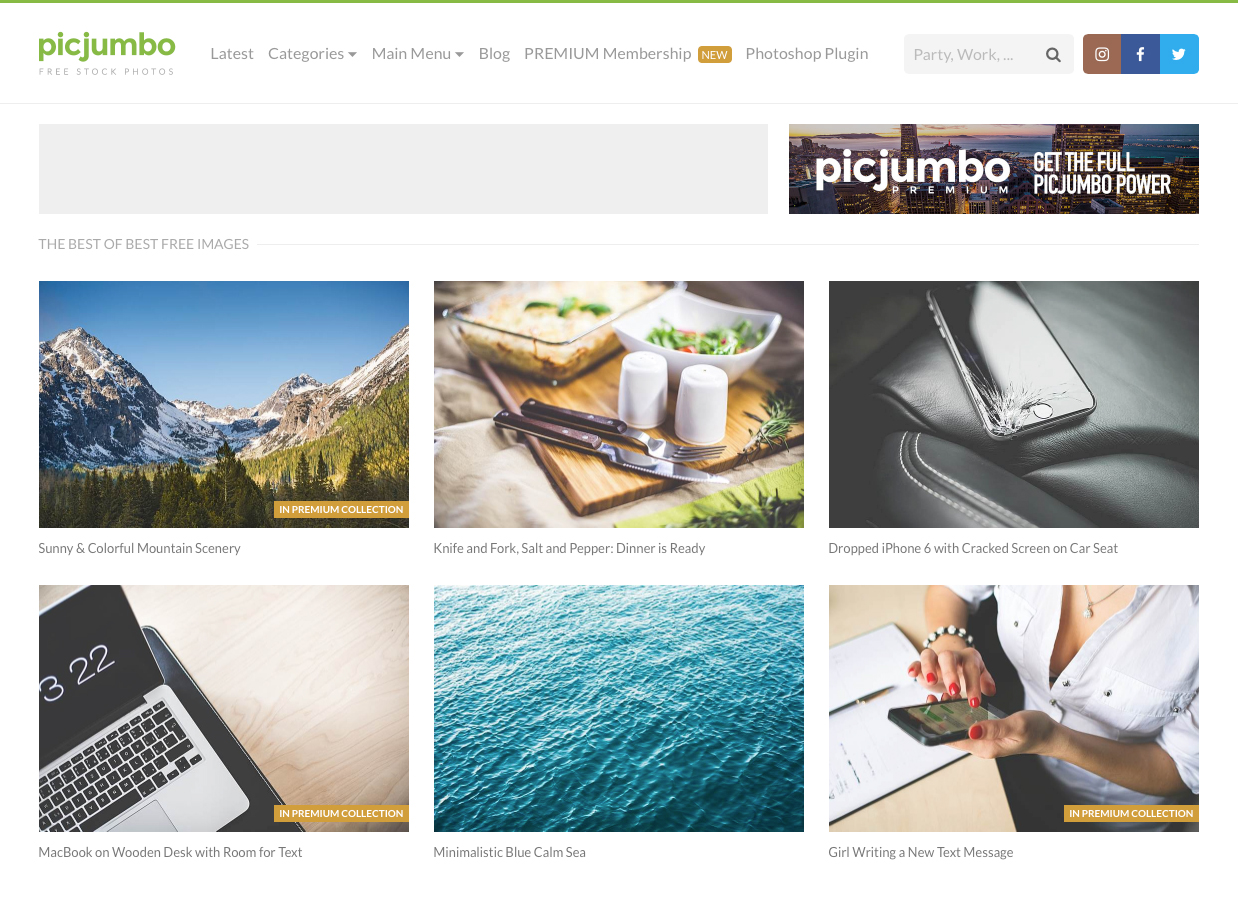 Pages of individual pictures were also redesigned. We've moved all of the important buttons into the right column right next to the picture. In this area there will be more changes coming over the course of the next few weeks.
We had to change the button from 'Download' to 'FREE Download'. People simply didn't believe that the pictures are ACTUALLY FREE.
This redesign is very important thing for us. We are no longer "a blog" with picture posts. We want to be your full-featured partner for visual content of your blogs, apps, designs and presentations. And we want you to have the best user experience possible while browsing on picjumbo.com. Experience so great you will tell your friends about and that you will come back again and again.
So, as always, thank you for being here <3