During our Italy & Austria roadtrip back in 2019 we found a really interesting place. We were heading back home from Italy and wanted to drive through my favorite Grossglockner high alpine road in Austria.
My navigation was navigating me through narrow roads in quite mountainous region and in one curve I saw something interesting: handmade wooden bench directing to a beautiful countryside landscape.
I was so amazed that I immediately stopped the car and wanted to sit there and enjoy the view for the moment. I really like these simple things and even my girlfriend jumped out of the car and we sat there for a moment looking at that amazing fall panorama.
Just look at this: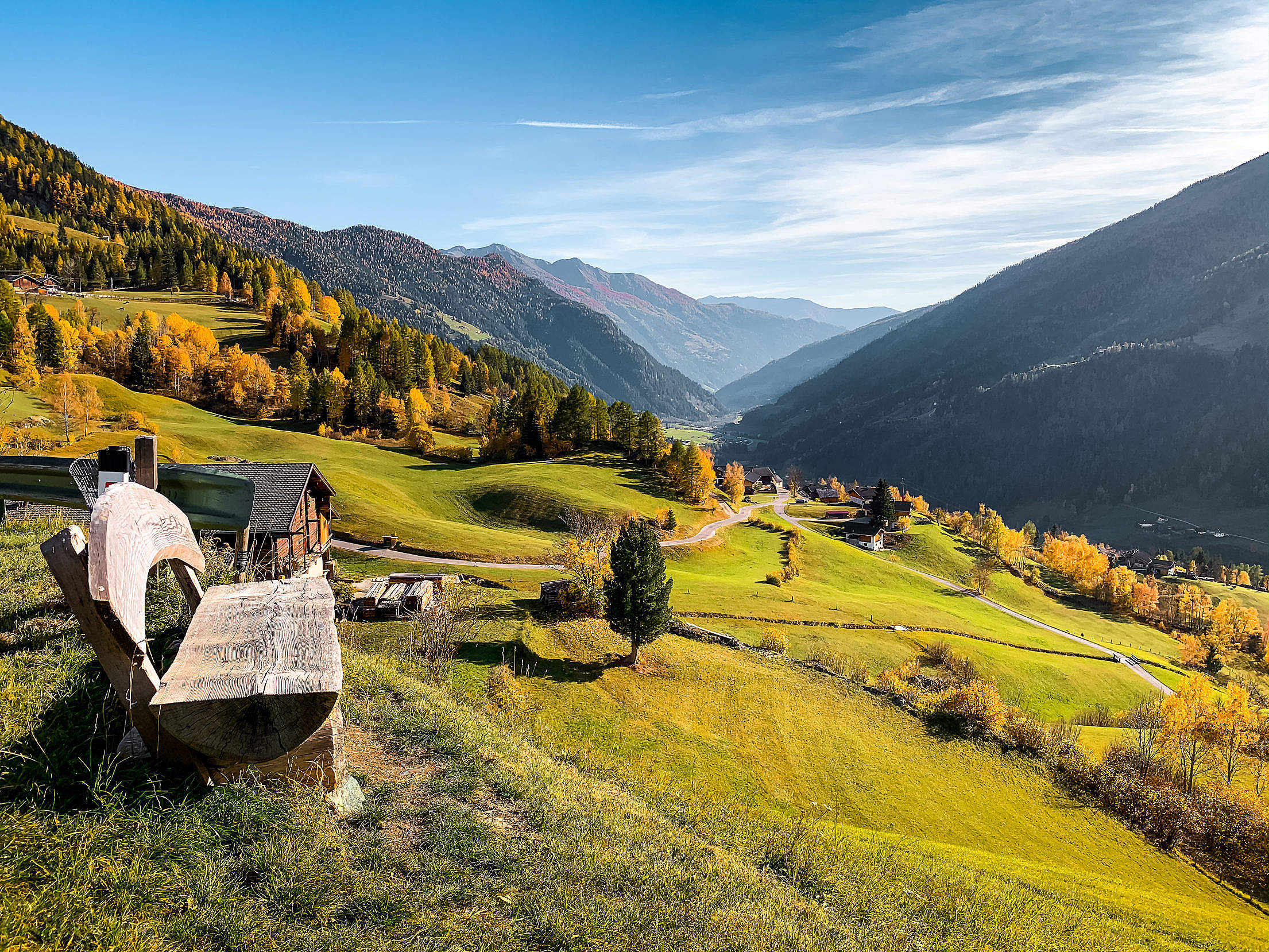 Can you imagine sitting here in the morning with a cup of tea or coffee? 🤤 It's just… wow!
This is what we saw:

And here is the video of the surroundings, if you follow us on Instagram you saw it in our stories during the roadtrip.
We took a lot of beautiful photos during this roadtrip. Fall atmosphere was amazing and all the roads and places were almost empty. If you'd be interested in our photos, almost 300 high-resolution stock photos are available in our PREMIUM Membership in collection Fall Roadtrip 2019.


If you're curious about the location of the bench, it's in central Austria between Mitten and Prahödl villages. Click on the map to see it in Google Maps.

The interesting thing is that this is not a tourist attraction, this is just a bench, this is just Austria and their amazing nature. Even driving on a highway in summer is amazing because you only see beautiful green hills, very often with cows grazing on them.
If you like that bench picture, you can download this photo in high-resolution here on picjumbo for free. In fall season this could be really nice and calming wallpaper.