Edit 15/5/2016: All in One pack is now included in the new picjumbo PREMIUM Membership. See more: picjumbo.com/premium
Picjumbo now has more than 800+ photos in its free version. And I know it would be very very hard to download them all. It'd be more than 1000+ clicks and more than 1000+ viewed pages.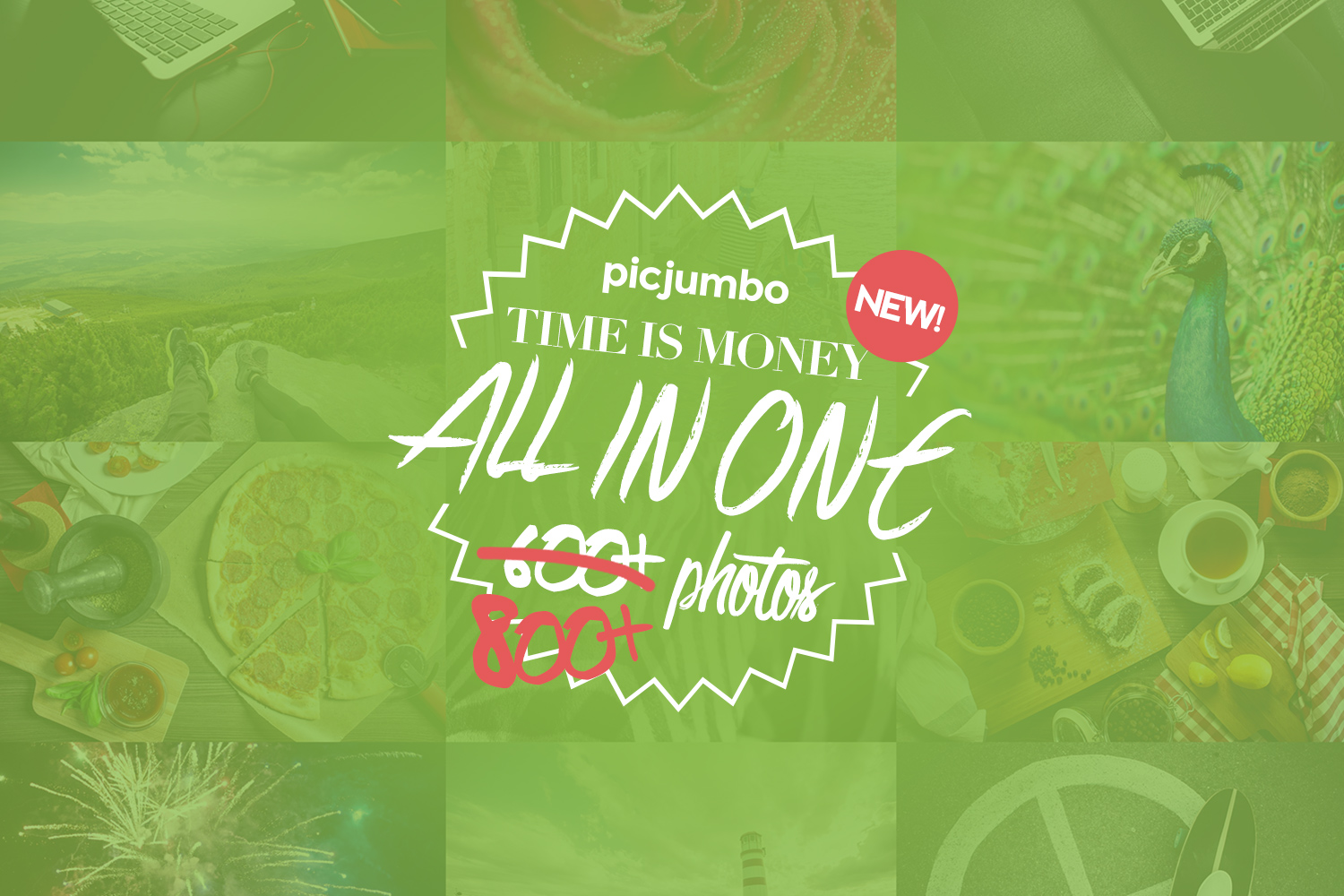 I know, It's not about downloading all images but I know there are many people who want to download them all and create their own photo library for design projects.